Membership at Dill Dinkers is a great way to play and save. Becoming a member also makes booking the court times you're looking for easier because members can book five days before visitors. Also, when you're a member of one Dill Dinkers, you're a member at every Dill Dinkers.
Our memberships also provide members with significant benefits such as half-price court fees, the ability to book courts five days before visitors and non-members, and free use of the ball machine. Membership also includes discounts on leagues, clinics, tournaments, and the pro shop.
We offer two payment options for our Annual Membership, monthly and one-time. When you pay once for the entire year, you save $80, which is equivalent to the cost of two months of membership.
Play more than 1 hour per week? Become a member to get huge savings!
Also, as you consider membership, consider how often you're playing now or how often you would like to play. If you play more than 1 hour per week, become a member, and save! For example, if you play two hours per week, or the equivalent of one Open Play session, you'll save 19%, or $250, over the visitor/non-member rate when you sign up for an Annual Membership with a one-time payment. If you play for four hours a week, you'll save 35% as an Annual Membership with a one-time payment. The more you play, the more you save!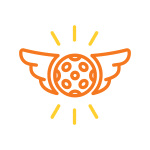 Court Fees — Half Price
Book Courts — 7 Days in Advance
Open Play — Half Price
Ball machine — FREE!
Lessons — 10%-20% OFF
Clinics — 10%-20% OFF
Tournaments — 10%-20% OFF
Leagues — 10%-20% OFF
Court Fees — Full Price
Book Courts — 48 Hours in Advance
Open Play — Full Price
Ball machine — $10 Plus Full Court Fee
Lessons — Full Price
Clinics — Full Price
Tournaments — Full Price
Leagues — Full Price
Whether you're a beginner eager to learn the ropes or a seasoned player looking to enhance your skills, our pickleball lessons are designed to take your game to the next level. Led by experienced instructors who are passionate about the sport, our lessons offer a perfect blend of fun and learning. We invite you to embark on this pickleball journey with us, where you'll improve your technique and strategy and discover the camaraderie and joy that come from being part of a vibrant pickleball community. So, grab your paddle and get ready to serve, dink, and smash your way to pickleball success!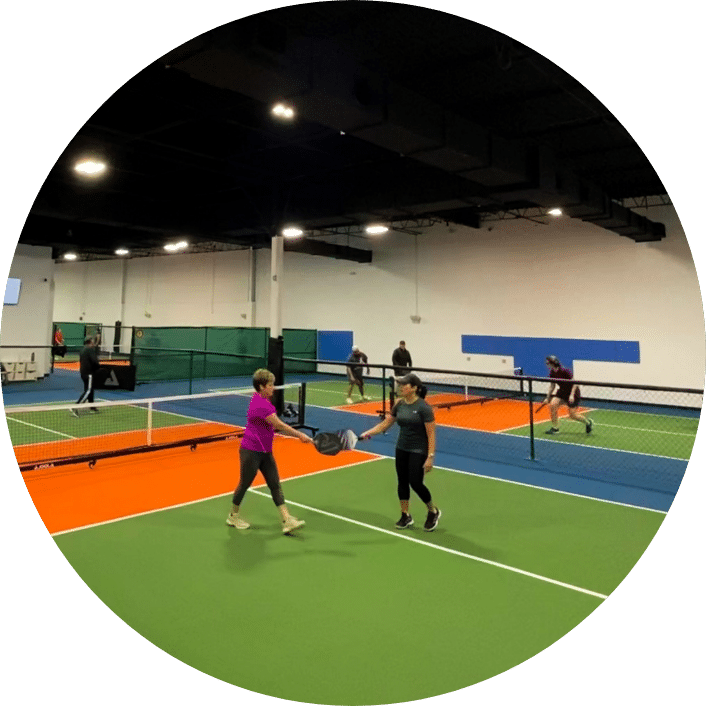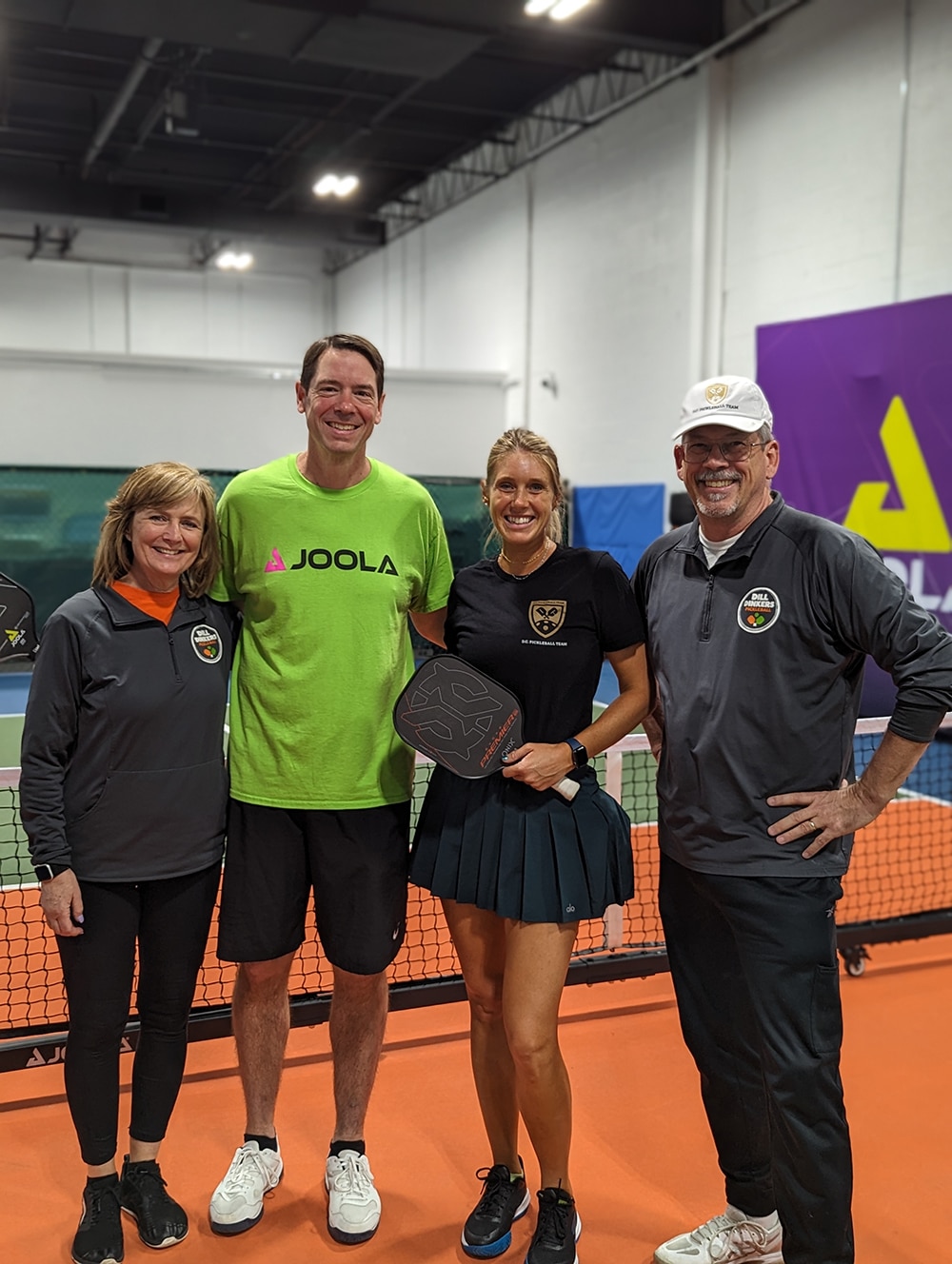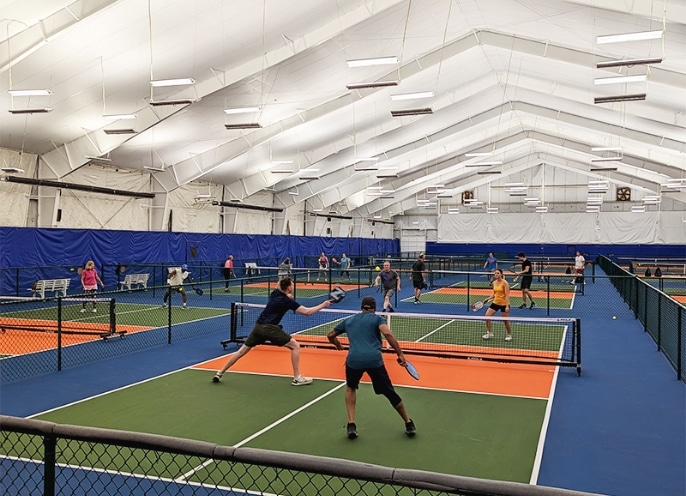 Stay connected to all the latest Dill Dinkers happenings and updates from our bustling pickleball facilities. The Dinker's Digest includes the freshest news and stories straight from our courts. Check back often to catch all the action and be part of the excitement at our pickleball facility!
The Dinkers' Dispatch - Corporate
Stay in the loop with all things Dill Dinkers! Don't miss a single update or exciting event – sign up for our official corporate newsletter, and be the first to receive company news, stories, and expert guidance that will elevate your pickleball experience.
Calling all pickleball enthusiasts and entrepreneurs! Are you passionate about pickleball and eager to be at the forefront of an exciting sporting revolution? Here's your chance to make a smashing impact on the pickleball community as a franchise owner of our premier pickleball facility.