We offer a variety of clinics throughout each month at each facility. Whether you're new to pickleball, or an experienced player, we have clinics to fit all levels of players. Taught by our PPR Certified Teaching Professionals, our clinics will help the new and beginner players understand the game and start to play while advancing beginners to learn more strategies and skills to compete better.
For more experienced players, we have clinics to help you learn specialized skills or topical areas to improve, like anticipating drives, beating bangers at their own game, and drilling for higher-level players or the power to reset. We also offer a wide variety of specialized clinics to improve your serving, dinking, and partner strategies. Enjoy the process at Dill Dinkers to improve your skills while meeting new people and learning from pickleball professionals!
To view our current clinic offerings, visit the location page and click on the "View Schedule" link for that location. You can also view the schedule on the CourtReserve app, which allows you to register and hold your spot. Be sure to add the Dill Dinkers location you would like to visit the "My Organizations" on the app before viewing the schedule.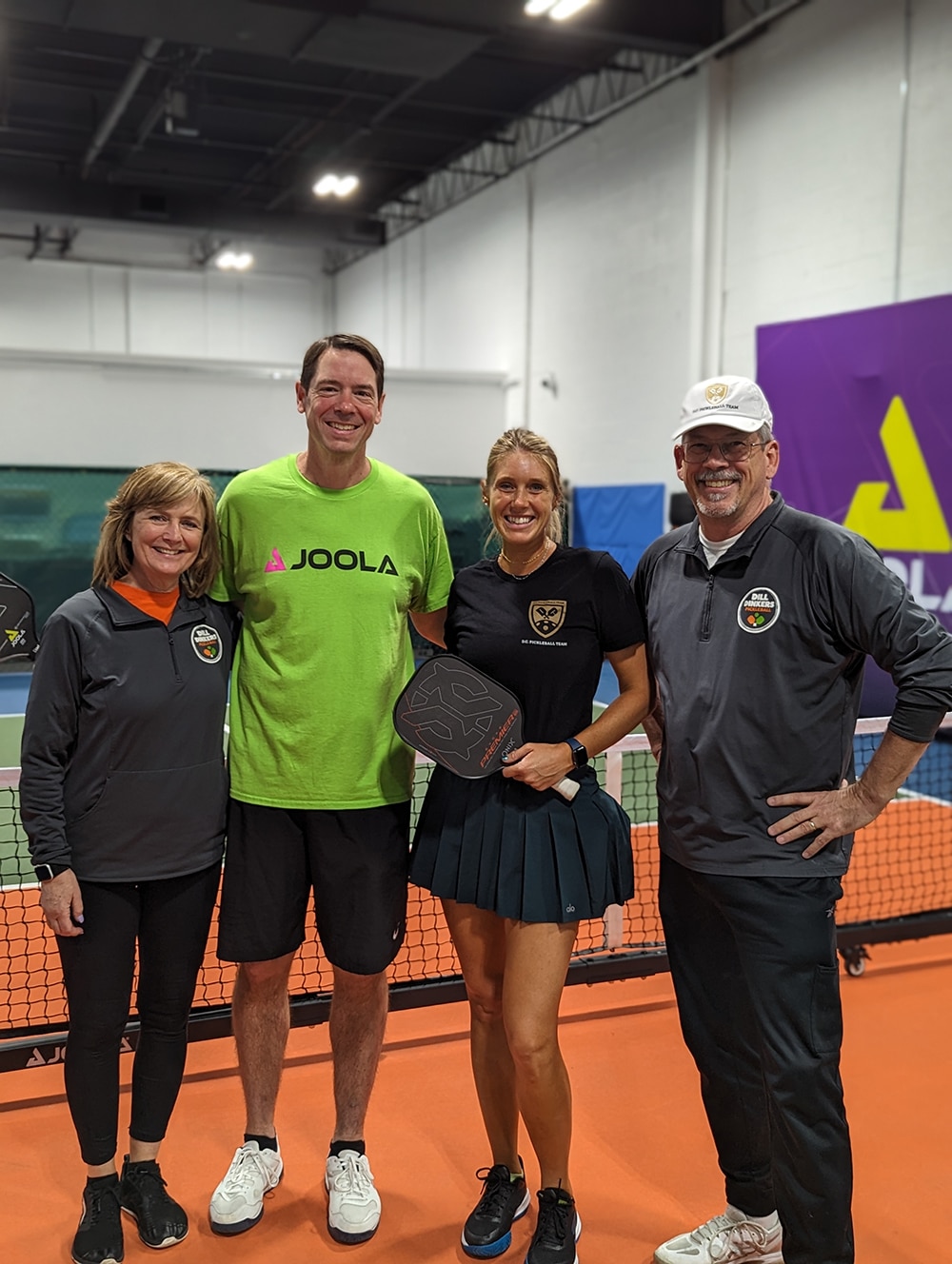 If you're looking for a more personalized experience, individual lessons can be a great way to focus on the skills and improvements you'd like to work on to improve your game. One-on-one lessons are customized to your needs by our PPR Certified Teaching Pros. Private lessons allow you to plan around your schedule and customize each class to your needs. We recommend multiple sessions to allow you to build upon the prior session and reach your playing goals faster.
Are you looking for a fun couple's activity to create deeper connections and lasting memories? If you're new to pickleball, it's fun to play and an easy-to-learn sport that you can pick up in about 30 minutes. If you're a more experienced player and are looking to bring your significant other into the sport, this can be a great way to share the joy of pickleball while taking the pressure off you being their coach. Our PPR Certified Teaching Pro will work with you to create a fun, memorable experience and match your lesson to your and your significant other's skill levels.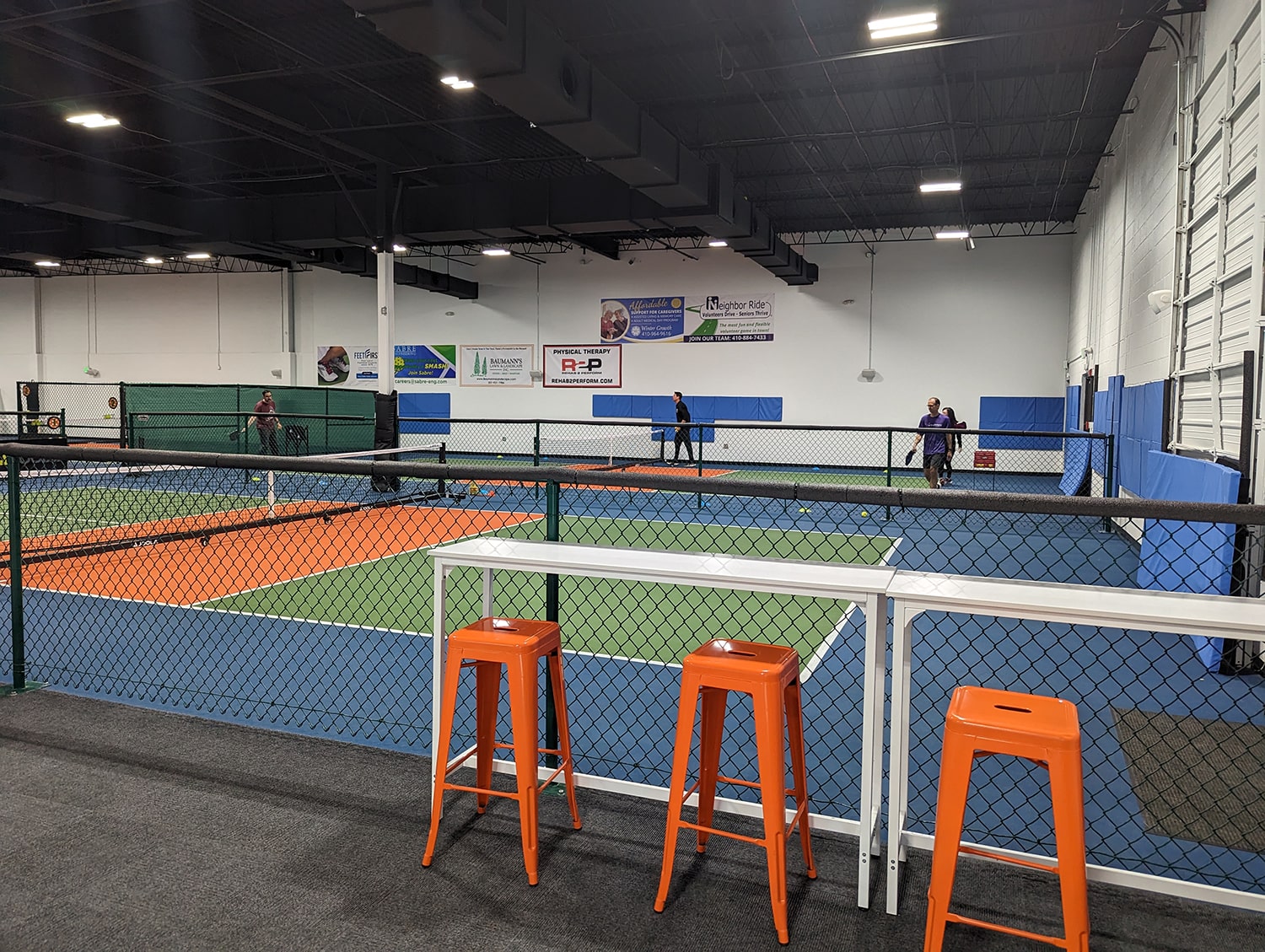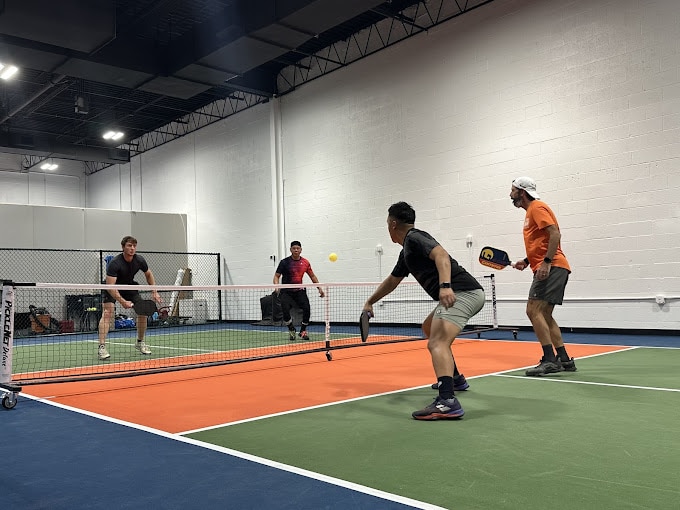 If you and your doubles partner are preparing for a tournament or league play or are just looking to improve your communication and play on the court, a doubles partner lesson may be right for you. We provide Men's, Women's, and Mixed Doubles partner lessons taught by our PPR Certified Teaching Pro at each facility. Our teaching pro will create a customized lesson plan matching your and your partner's goals, skill levels, and areas you want to improve.
We provide one-on-one or group lessons for kids aged (5 – 17 years old). Whether playing for fun or preparing for a competition, our PPR Certified Teaching Pro will create a customized lesson plan to match your child's skill level and areas of improvement while creating a fun, memorable experience.


Private Group lessons can be great for celebrating a birthday or special occasion.


These usually are for groups of 6 or more. They are a great way to celebrate an end-of-season team outing for another spot (i.e., lacrosse, basketball) and teach them a new winter sport to play with the family.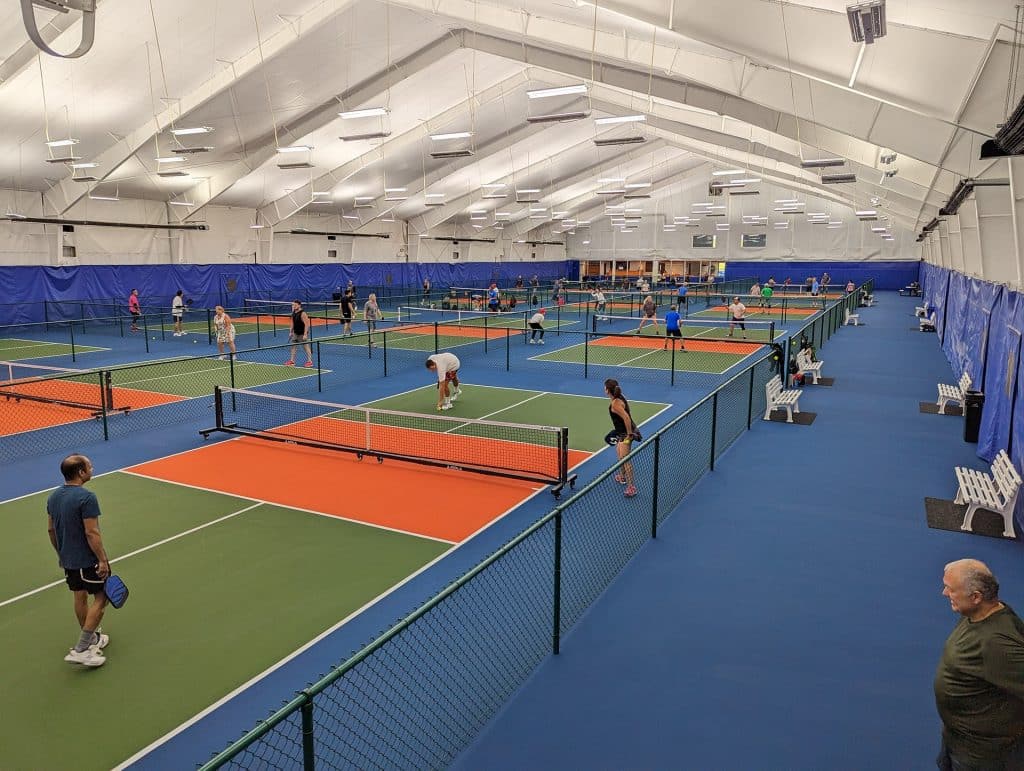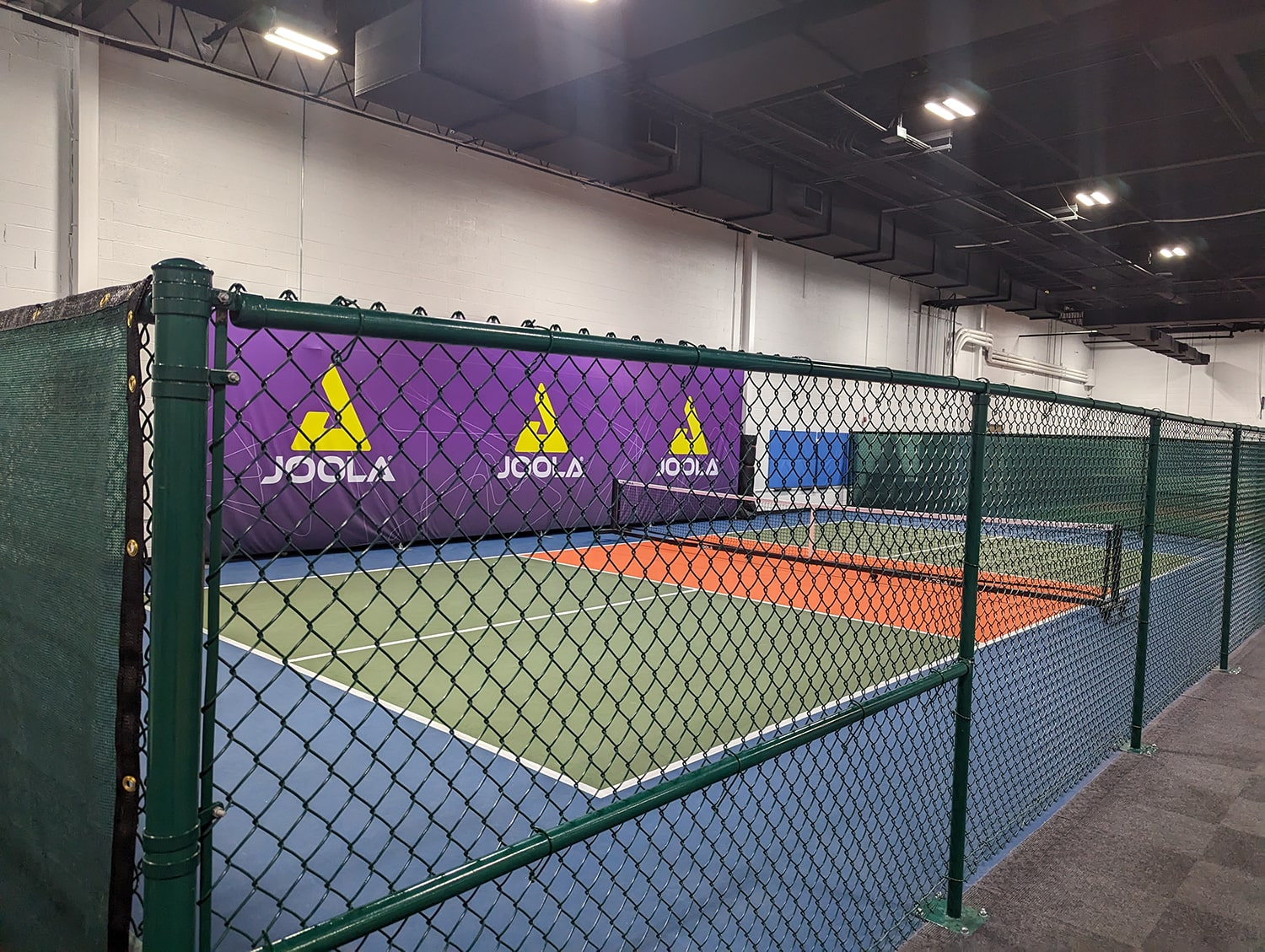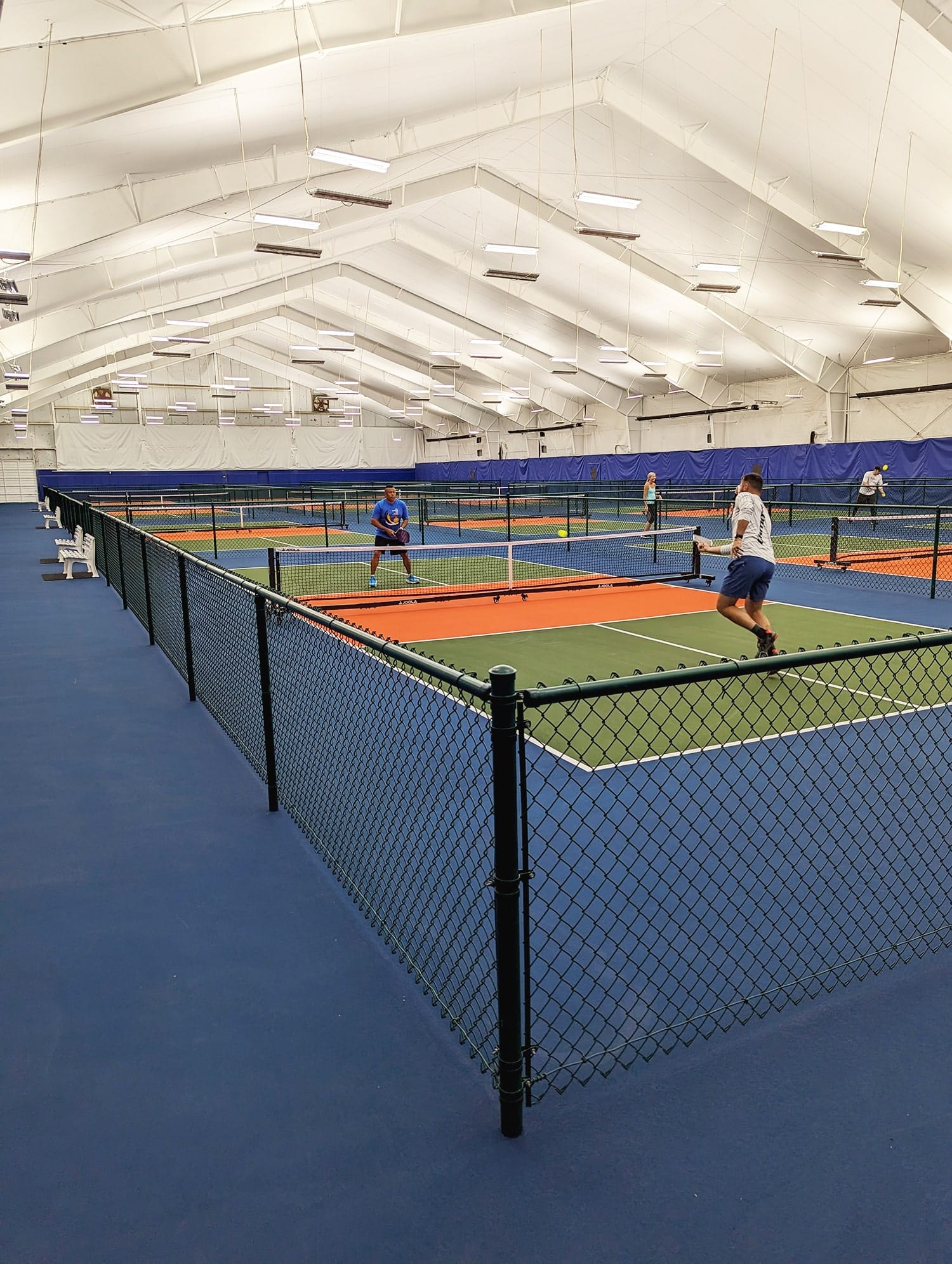 Whether you and your friends or co-workers are experienced players or new to the sport, we can create a group lesson for 4-16 people to share the joy of pickleball and build their skills. Private lessons are a fun gift experience or a great way to spend time with friends in a memorable way you'll be talking about for years to come.
During this lesson, your group of three is paired with our PPR Certified Teaching Pro, who will provide instruction while playing pickleball with you. Three and Me is a great way to enjoy the fun of pickleball combined with a lesson to help improve your skills. Our teaching pro will rotate around the court, partnering with all three players while providing individualized feedback and instruction.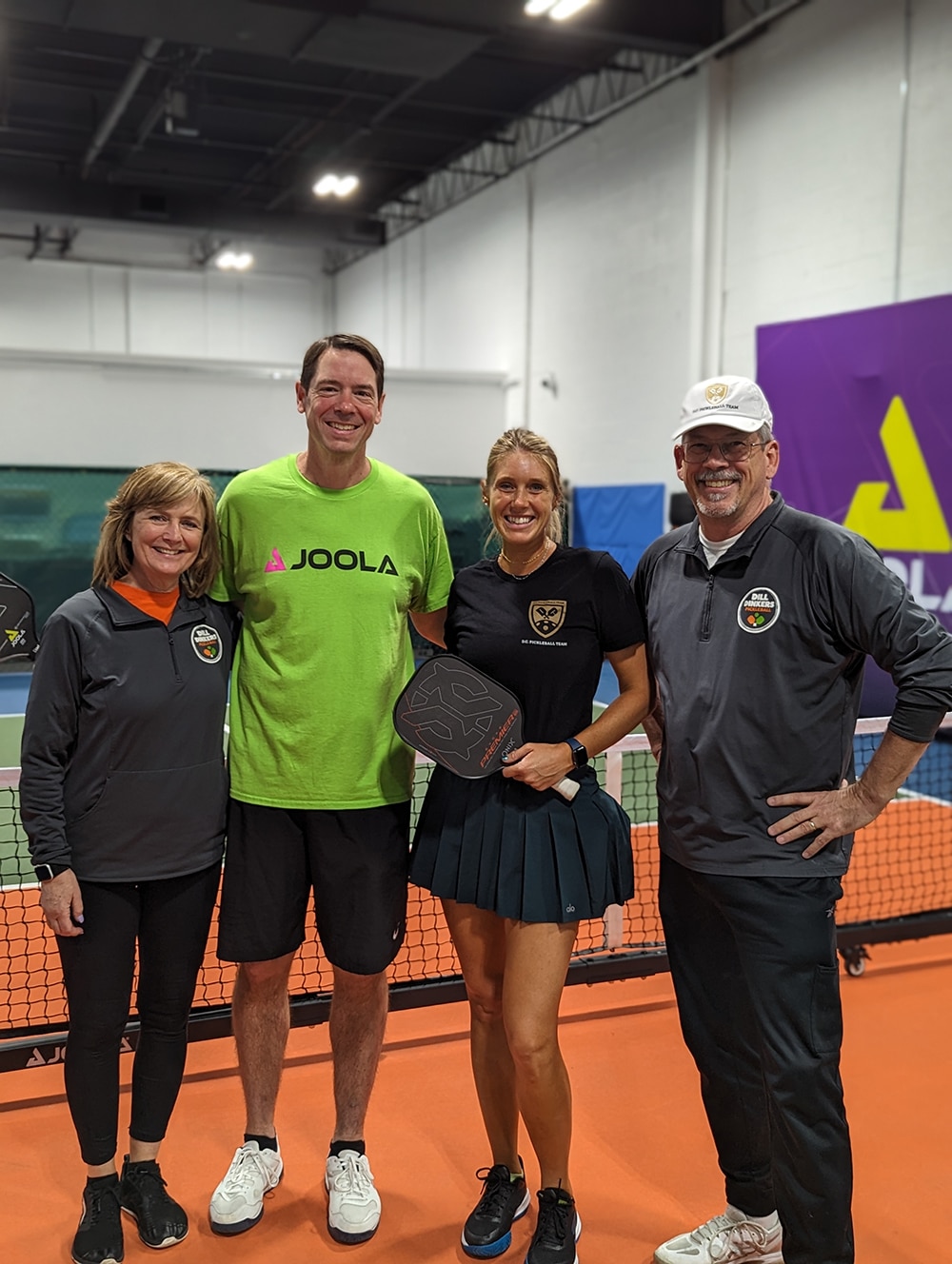 Are you interested in private lessons at a Dill Dinkers location? Complete the form below and we'll be back with you shortly.