NOW OPEN

4942 Boiling Brook Parkway,
North Bethesda, Maryland 20852
Christmas Eve: Closing at 1:00PM
Closed Christmas Day
New Year's Eve: Closing at 3PM
New Year's Day: 7AM – 10PM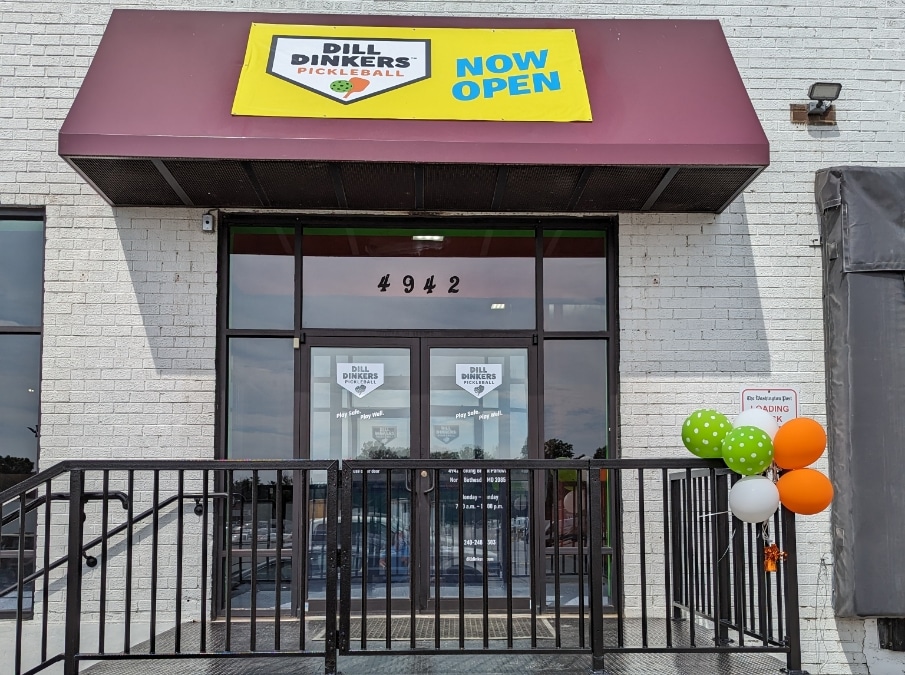 Courts – 11 Indoor Courts
The North Bethesda location features eleven outdoor-style, indoor courts with fences. The facility features two skinny courts and nine regulation sized courts.
Glow-in-the-dark Pickleball
The North Bethesda location features Glow-in-the-dark pickleball on all 11 courts. Join us for our open play parties as we turn on the black lights and disco balls. Or better yet, rent the facility for a memorable glow-in-the-dark party experience for you and your guest.
BAthrooms
The North Bethesda location offers large bathrooms with space to change.
Ball Machine
Members can use our ball machine for free. Visitors can rent the ball machine for a small fee.
Leagues
We regularly provide leagues for all levels of play. Leagues are a great way to improve your skills and meet new people.
Online Court reservations
Our state-of-the-art reservation system allows you to book courts when it's convenient for you.
Private event space
Our private event space can accommodate over 70 people for birthday parties, anniversary celebrations, team building, and corporate events. To learn more or begin planning an event, complete the form below and include "private event rental" in your message.
Pro Shop
Our pro shop features paddles, clothing, and accessories to keep you comfortable and improve your game.
Additional Amenities
Three large areas for socializing, two ping pong tables, two foosball tables, and free coffee and non-alcoholic seltzer.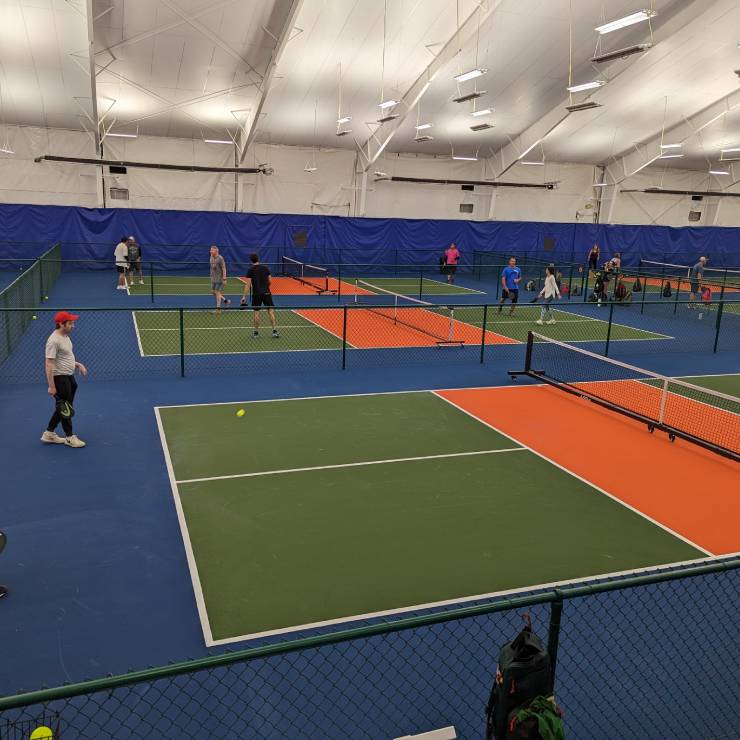 Experience the thrill of the game by reserving your very own pickleball court. Whether you're planning a friendly match with friends, sharpening your skills, or enjoying a fun outing with family, our easy-to-use reservation system ensures you have your court ready and waiting. So, lace up your shoes, grab your paddle, and reserve your court today for an unforgettable pickleball experience like no other!
COURT FEES
Member – $7.50/person/hour – $30 min.
Visitors – $15.00/person/hour – $60 min
OPEN PLAY
Member – $7.50/person/session
Visitors – $15.00/person/session
Membership at Dill Dinkers is a great way to play and save. Becoming a member also makes booking the court times you're looking for easier because members can book five days before visitors. Also, when you're a member of one Dill Dinkers, you're a member at every Dill Dinkers.
Our memberships also provide members with significant benefits such as half-price court fees, the ability to book courts five days before visitors and non-members, and free use of the ball machine. Membership also includes discounts on leagues, clinics, tournaments, and the pro shop.
We offer two payment options for our Annual Membership, monthly and one-time. When you pay once for the entire year, you save $80, which is equivalent to the cost of two months of membership.
Play more than 1 hour per week? Become a member to get huge savings!
Also, as you consider membership, consider how often you're playing now or how often you would like to play. If you play more than 1 hour per week, become a member, and save! For example, if you play two hours per week, or the equivalent of one Open Play session, you'll save 19%, or $250, over the visitor/non-member rate when you sign up for an Annual Membership with a one-time payment. If you play for four hours a week, you'll save 35% as an Annual Membership with a one-time payment. The more you play, the more you save!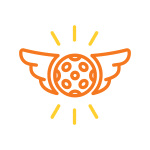 Court Fees — Half Price
Book Courts — 7 Days in Advance
Open Play — Half Price
Ball machine — FREE!
Lessons — 10%-20% OFF
Clinics — 10%-20% OFF
Tournaments — 10%-20% OFF
Leagues — 10%-20% OFF
Court Fees — Full Price
Book Courts — 48 Hours in Advance
Open Play — Full Price
Ball machine — $10 Plus Full Court Fee
Lessons — Full Price
Clinics — Full Price
Tournaments — Full Price
Leagues — Full Price
The Dinkers' Dispatch - Corporate
Stay in the loop with all things Dill Dinkers! Don't miss a single update or exciting event – sign up for our official corporate newsletter, and be the first to receive company news, stories, and expert guidance that will elevate your pickleball experience.
NOW OPEN

4942 Boiling Brook Parkway,
North Bethesda, Maryland 20852
7 Days a Week: 7AM – 10PM